If You Can Dream It...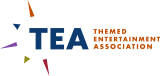 Prefix offers creative design, engineering, and build services to theme parks, museums, and specialty event companies and their attractions. We bring our enthusiasm for storytelling and guest experiences to developing rides, animated props, and mechanical effects.
Our range of services for this market include:
Concept ideation and development
Project management
Feasibility
Prototype development and mock-ups
Software development and electronics
Precision CNC machining and fabrication
Rapid prototype creation
World-class paint and finishing
Lighting
Let's build your story together.
For more information and to schedule a review of your next RFP, write to sales@prefix.com or call (248) 650-1330.