Performance at a Glance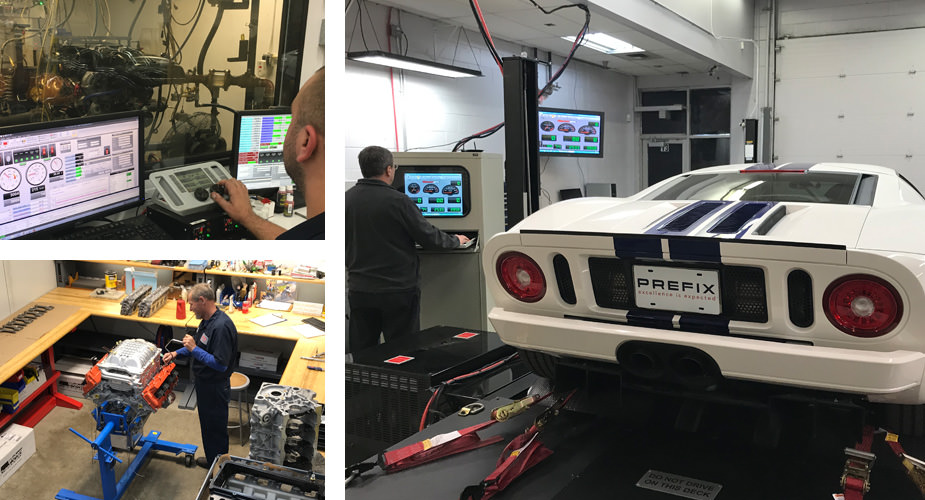 The Engine and Performance division of Prefix provides experienced engine design, engineering, development and testing for OEMs, professional race teams, and specialty industry projects. This department includes a variety of high-level analytical tools and measurement systems, as well as extensive engine rebuild and testing equipment.
Drag, Road Race, Circle Track and Street Engines
HEMI® V8 Crate Engines
Official Viper V10 Re-builder
Complete Vehicle Conversions
HEMI® Performance Kits
Viper Performance Kits
On-site Calibration Capabilities
Chassis Dyno Testing
Engine Dyno Testing
Dynamic Valve Train Testing
Design Fabrication/CNC Machining
Trans Am Series Race Engines
Write to performance [at] prefix [dot] com with your performance-related inquiry and we'll get back to you within one business day.
Video & Photo Gallery