Theme Park Attractions at a Glance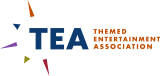 Prefix offers creative design, engineering, and build services to theme parks, museums, and specialty event companies and their attractions. We bring our enthusiasm for storytelling and guest experiences to developing rides, animated props, and mechanical effects.
Our range of services for this market include:
Concept ideation and development
Project management
Feasibility
Prototype development and mock-ups
Software development and electronics
Precision CNC machining and fabrication
Rapid prototype creation
World-class paint and finishing
Lighting
NOTE: Understanding that recent economic and health challenges have forced someof our customers to slow progress of crucial projects due to a lack of personnel, we have adapted by expanding our Design & Engineering capabilities to be able to engage with customers much earlier in the timeline, as well as throughout the entire project.
Let's build your story together.
For more information and to schedule a review of your next RFP, contact
Kurt Zeile
Prefix Corporation
248.736.7338
kurt.zeile [at] prefix [dot] com
Maury Fredricks
Fredricks Design, Inc.
616.402.2300
maury.fredricks [at] fredricks [dot] com